After a great week in the Czech Republic, Shaun and Piers reflect on their time and the impact it has had on the social care professionals they have worked with.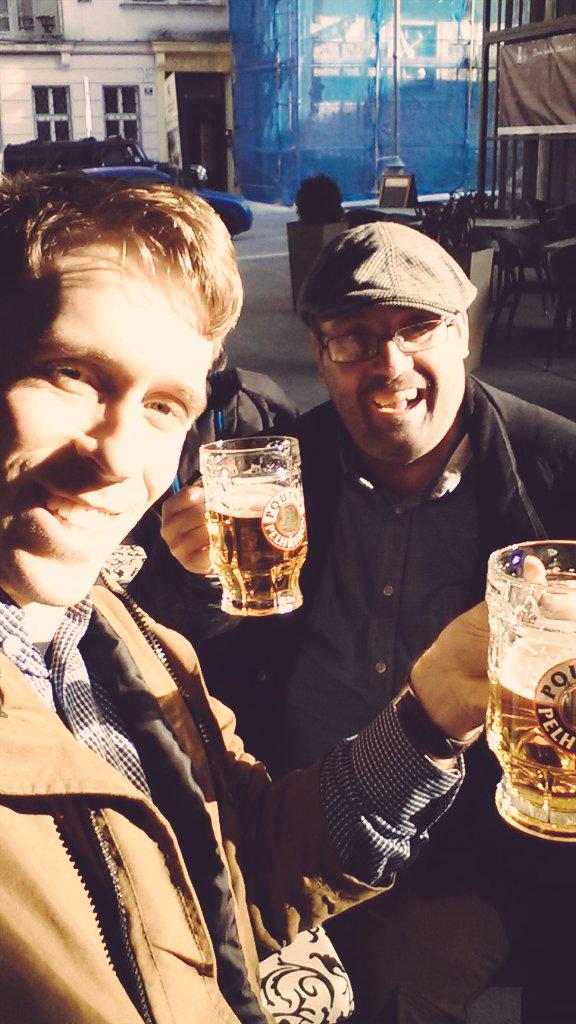 At the end of the two days of training, we can say that it was a success. The social workers and self-advocates were really taking on board our ideas about peer-to-peer support, role modelling, self-advocacy, accessible resources, parenting, sexuality and other issues for people with intellectual disabilities, supported decision-making and independent living.
On the second day we thought it would be a good idea to talk about 'Action Plans.' Actions Plans are a tool for helping build a person's confidence to live independently and make decisions for themselves. The social workers from Brno were particularly interested in hearing about this tool. But we were careful to point out that 'one size doesn't fit all' and while an action plan might benefit some people it won't work for everyone. Support with decision making and independent living is about taking it one person at a time. This means being flexible based on who the person is and what they want from their life. We also talked about risk taking. Shaun pointed out that people with intellectual disabilities – like all people – need to able to take risks. Sometimes social workers are scared to 'take their gloves' off because they're scared they will get in trouble if something goes wrong. But we wanted to move the focus from preventing risk to protecting the right to a normal life. And that means making mistakes and growing – not being wrapped in cotton wool.
At the end of the day we asked participants for their feedback. Many people were struck by the co-working model. They said the model, as well as how we work together, was inspiring. Some people seemed surprised that it was our first time working together. Some social workers who were there said that they would go back and try to develop their own co-working arrangements.
We were really pleased and we hope that in a years time we can see co-working and self-advocacy happening in the Czech Republic. Many of the participants said that they were inspired by Shaun's work at CHANGE.
Shaun: "Including people with intellectual disabilities in paid peer-to-peer roles was the next step for the Czech Republic.  I really like working with Piers and I'd like to work together in the future because it was really comfortable. We sometimes jumped in to comment on each others presentation and our different skills and knowledge were really complementary."
Piers: "I was really pleased with how we worked together and Shaun gave me a lot to think about – including making my slides more accessible!!"
We'd like to thank our hosts here and the training participants and we hope to do more of this kind of thing in the future. Stopping discrimination against people with disabilities – preventing hate crime and including people in all areas of life – won't happen over night in the Czech Republic. It will take time. We hope our presentation took us one step closer to that goal.
We will post photos of our trip soon.
Your humble correspondents from Prague,
Shaun and Piers"